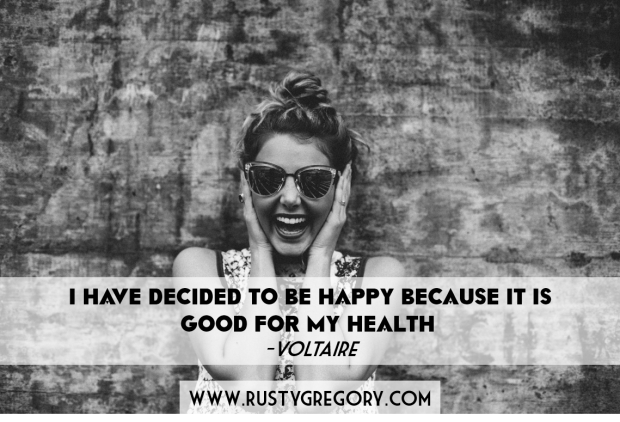 How would you answer the question, "What do you want most in life?" To be rich? To be in a loving relationship? To look better? Although these are legitimate professional and life satisfaction aspirations, do the answers actually dictate your level of innate happiness? The answer is yes, to an extent. It has been estimated that 60% of happiness is genetic and environmental, whereas the other 40% is left up to the choices that we make. Let's take a look at the 40% that we do have control over.
The pursuit of happiness has a way of leading us down some rather ominous pathways. We follow those things that we think will bring us happiness only to sacrifice the very happiness we are seeking. By "focusing" on our own happiness or "taking care of #1," we tend to lose sight of where happiness is found.
Our happiness level greatly influences how we behave as it relates to our health and wellness. Here are twenty-four life-giving, health-promoting habits that I have learned innately happy people practice regularly.  Thank you to all my Austin personal training clients, friends, and family for sharing your happiness with me.
They write in a gratitude journal.
Write down 3 things that you are grateful for on a daily basis. This lifts the spirit and improves the mood of those who practice it regularly.
They write a gratitude letter.
Write a letter of gratitude to someone with whom you have a special sense of gratitude. Then, schedule a time to meet face to face with that person to deliver the letter and express their appreciation.
They work exceptionally hard at forgiving others.
Letting go of grudges is one of the most freeing things we can do for ourselves. Don't worry; you're not letting the offending party off the hook, just your anger, resentment and bitterness.
They work continuously to increase the level of hope in their life.
Determination and resolve is strengthened when a positive outcome is on the horizon. This is contagious and can flow over into other areas of life as well.
They view problems as challenges.
Start addressing problems as challenges. This creates a different approach to finding resolutions. You will no longer become paralyzed by fear of the problem and will move toward more creative solutions.
They practice random acts of kindness.
Altruistic actions have a tendency to make us feel good about ourselves. A selfless act goes a long way in generating the deep sense of life satisfaction that brings about innate happiness.
They serve and help others by using their strengths.
By serving and helping others, we strengthen our sense of meaning and purpose. When we use our strengths to do this we further solidify our significance in this world.
They place other's needs above their own.
Meeting another's needs is the key to any healthy relationship. By taking it a step further and putting another's needs above your own will elevate you to a level of happiness few ever reach.
They are compassionate. 
One thing that happy people do is share in the suffering with others. This support is authentic and can only come from a caring spirit.
They seek to resolve conflicts with others, swiftly.
Although not all conflict is bad, happy people never want to stay conflicted with others for very long. Long term conflicts can generate negative feelings.
They demonstrate grace to others.
Don't fall into the trap of deciding who deserves grace and who doesn't. The truth is, none of us deserve it. Even if you believe that you are totally justified in withholding it … offer it anyway! Everybody WINS!
They refrain from judging others.
Happy people generally subscribe to the saying, "If you can't say something nice, don't say anything at all." Judging others says more about the person passing the judgment than the subject of the harsh words. Instead, they speak words that build up other people.
They practice mindfulness.
Appreciation grows the more we stay in the moment. The more mindful we become, the more beauty we see in the world. So, stop and smell the roses as often as you can.
They practice self-care.
People, who are fit, eat healthy and manage their weight and stress levels effectively have fewer health related issues. Health is a major factor in anyone's happiness level.
They surround themselves with positive people.
Who wants to be around negative people? Answer, no one. Positive people are upbeat and energetic. Their zeal for life is desirable and contagious. They personify happiness.
They nurture significant relationships in their life.
Nothing is worse than an important relationship gone south. So, what do happy people do? They take care of the relationships that are nearest and dearest to their hearts.
They are at peace with themselves.
Happy people practice what they preach. Seldom, if ever, do issues that create inner turmoil go unresolved.
They demonstrate self-control.
People who exercise self-control are more thoughtful and deliberate when they act. Therefore, the chance that they will do something that they will regret is greatly reduced.
They are disciplined.
A disciplined life is a better life. Discipline helps us reach our full potential in life by setting and accomplishing goals.
They are honest.
Honesty breeds healthier relationships. The more healthy relationships people have, the happier they tend to be.
They laugh a lot.
This one is obvious. People who are happy laugh, a lot.
They meet the needs of those around them.
Happy people are more likely to act with an attitude of servitude. Meeting other's needs naturally produces a sense of personal satisfaction and contentment.
They are emotionally connected to others.
People who use their social skills tend to have a greater sense of life fulfillment. The positive emotions that result from close relationships motivate us to want more of those feelings.
They think less highly of themselves and regard others with greater esteem.
This isn't a practice in self-deprecation, it's removing the focus from you to another person. It's hard to serve and help others when you're always looking out for yourself.
They engage in deep conversation over small talk.
Although there is a place for small talk, deep conversation between people can demonstrate several happiness characteristics: interest in others, a desire for deeper connections with others, empathy and mindfulness.
They are optimistic (look on the bright side)
Not only do happy people hang around positive people, they are positive themselves. It's hard to be happy when everything is doom and gloom all of the time.
Relish the time you spend with others in your circles; forgive and forget, and most of all, love like there's no tomorrow, even when you believe you are totally justified in doing otherwise. At the end of the day, all that is going to matter is how you treat others. It is somewhat paradoxical, the caring for others has many benefits, including care for yourself.
Let's Review: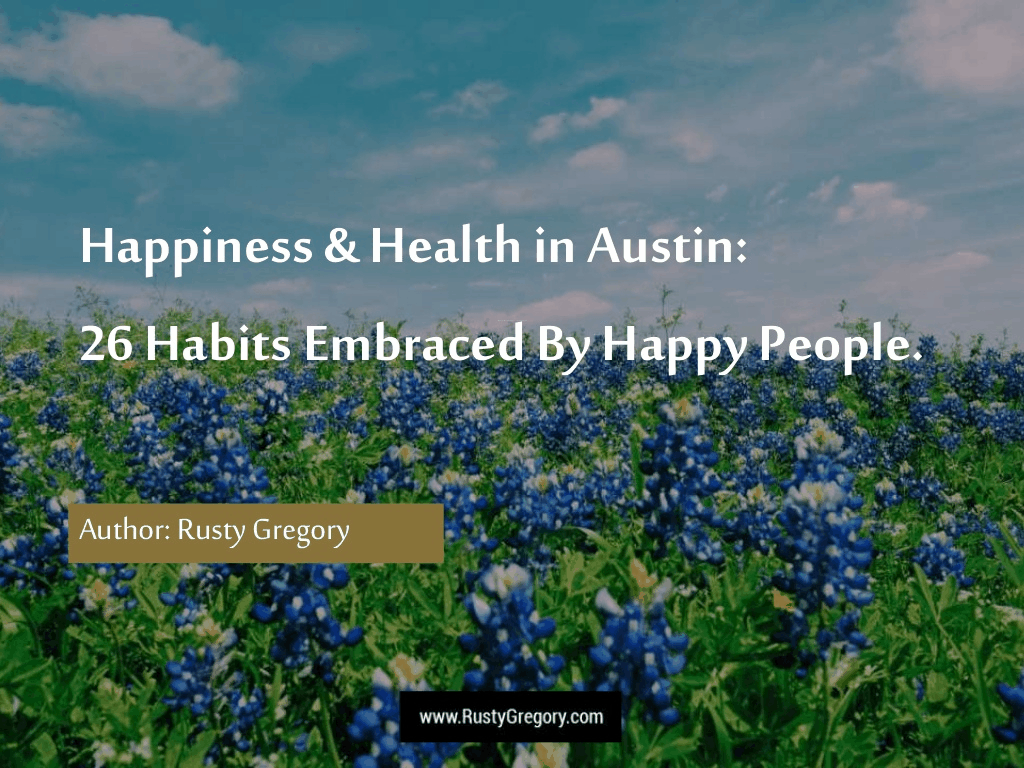 Note: The content in this article should not be used for medical advice, diagnosis or treatment. Consult with your healthcare provider about your specific health needs.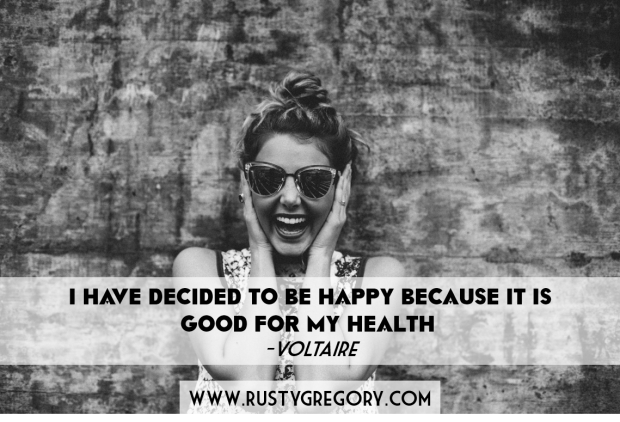 Happiness and Health In Austin
Austin personal trainer reveals the key habits and attributes he sees in his Austin clients and friends and the relationship of those habits to their health...