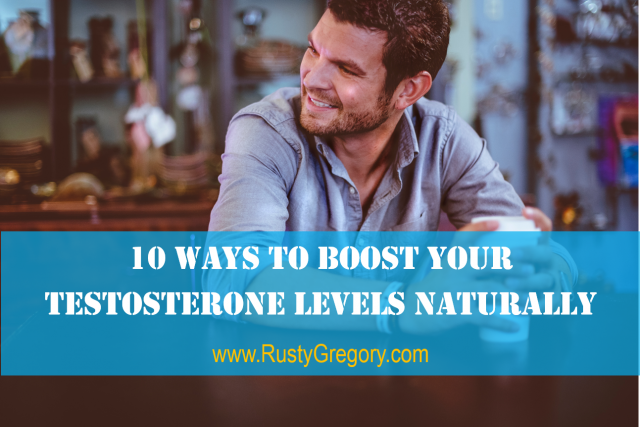 Have you questioned your "manhood?" Has your sex drive gone caput? Are you experiencing erectile dysfunction, loss of energy, hair loss, a reduction in muscle mass and an increase in body fat? If so, you could be facing a low T problem. Although not fatal, in and of itself, it can leave you feeling a bit sluggish and, let's be honest, less manly. Fortunately, help is on the way.
Testosterone, a male sex hormone produced primarily in the testes, serves to generate sexual desire, arousal and satisfaction, muscle and bone mass, healthy pain reactions and sleep and energy patterns, and even stir certain forms of behavior. It is also essential to produce sperm. Regular levels of testosterone range between 300-1,000 ng/dL, but varies in men of different ages.
If you or your healthcare provider suspect that your testosterone levels may be too high or too low, a test for "free" testosterone can be given. Much of the testosterone in your body is bound to the proteins sex hormone binding globulin (SHBG) and albumin. The rest, or free testosterone as it is referred to, and the albumin attached testosterone is most easily used by your body. The test for total testosterone measures all three. Finding the root cause, or functional approach, of a test indicating low T is important from a treatment standpoint.
Producing too little testosterone can be treated with hormonal therapy. Sounds great, right? Just take a shot and all is well. Not so fast…this can lead to fluid retention and unwelcomed changes in your cholesterol levels. Also, if insulin resistance is present, the enzyme aromatase is upregulated and testosterone is converted to estrogen. Who wants that? So, men with a low T test results should be cautious in their treatment approach.
As I do with most of the articles I write, I apply the Five Pillars of Health, diet, exercise, stress, sleep and environmental and household toxins / chemicals, to address the issue of low T. By regularly following ALL the 10 lifestyle behaviors listed below, you will improve your overall health, wellbeing and, as a side effect, your testosterone levels.
Intermittent Fasting
Intermittent fasting is eating all your calories during a certain period time. For example, eat all your day's calories between 8:00am and 4:00pm and leave the rest of the day and night (4:00pm-8:00am) as your fasting period. During the fasting period, your body goes into fat burning mode as it utilizes it for energy. Fat loss is synonymous with testosterone elevation… a real double whammy! Additionally, for non-obese men, luteinizing hormone, a hormone that precedes testosterone in its production, is significantly increased with intermittent fasting. This, of course, leads to an increase in testosterone production. Another reason to fast is that it increases human growth hormone (HGH) levels. Because both HGH and testosterone are anabolic (building up) in nature, when one increases the other follows. Before you start a fasting program, it is important to be on a low-carb diet because of its effects on satiety and insulin levels. This will help prevent hypoglycemia (low blood sugar) and extreme hunger during your fasting period. Staying hydrated is essential during the fasting period so, keep water readily available and drink it often. Make sure to check with your health care provider before starting any fasting regimen.
Resistance Training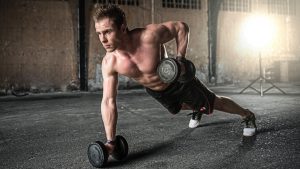 Resistance training has shown to increase testosterone levels in both the young and elderly. A single workout can be all that is needed to jumpstart a lagging testosterone level. Since elevated testosterone levels only remain for up to an hour post workout, it is essential to engage in a regular workout program to achieve maximal results over time. Important things to remember when lifting is 1) perform gross body movements that employ large muscle groups, like squats, deadlifts and bench press; 2) lift heavy rather than light weights, 8-12 repetition max (RM); and 3) make rest periods no longer than 45-60 seconds.
A Healthy, Vibrant Sex Life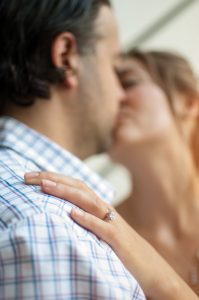 By "vibrant" I mean frequent, active and exciting. This is important because testosterone levels tend to rise (no pun intended) with sexual activity and fall with little to no activity. Sounds like a use it or lose it proposition to me. Inactivity can also lead to erectile dysfunction making matters only worse. A regular sex life also enhances the emotional wellbeing of your relationship which will help reduce the stress that occurs when you're not having enough sex. Stress, as we all know, produces the hormone cortisol, testosterone's kryptonite, adding to the low T problem.
Consume Enough Vitamin D3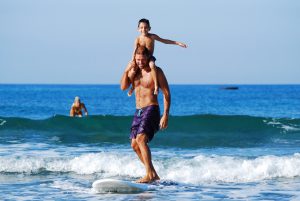 The connection between vitamin D and testosterone has been well established; the lower the vitamin D levels, the lower the testosterone levels; the higher the vitamin D level, the higher the testosterone levels. Although sunlight is the best way to get your vitamin D needs met, it can also be done through your diet and supplementation. Choosing a vitamin D3 supplement means that the vitamin is in ready mode for absorption. However, eating a diet rich in vitamin D is always better than supplement form due to its higher absorption rate. Vitamin D3 helps in the absorption and distribution of calcium in the body. Vitamin K2, not to be confused with vitamin K and its role in blood clotting, helps transport calcium out of the soft tissue and into the hard tissues to your bones and teeth. This is extremely important in warding off arterial blockage due to calcium buildup. So, make sure you consult with your health care provider when supplementing with vitamin D3 to ensure you meet your individual needs.
Avoid Estrogen-Like Compounds
So, ED, no not that ED, but endocrine disruption can wreak havoc on your testosterone levels. This occurs with different chemicals and environmental estrogens that interfere with the signaling of estrogen pathways like BPA and PCB's. BPA is found in plastics, microwave cookware, metal food cans and other food packaging. PCB's are found in electrical equipment in household items and in the environment, such as soil and water. These compounds can stay in your body for long periods of time negatively affecting your hormone levels. These and other xenoestrogens are also found in commonly eaten foods via pesticides and the hormones given to animals. Another commonly consumed item that has estrogenic affects is soy.
Ditch the Sugar and Grains
Eating a diet rich in sugar and grains will raise your blood sugar and stimulate the pancreas to secrete the hormone, insulin. One of insulin's roles is to regulate the sugar in your blood and to store glucose (blood sugar) in muscle and fat cells. Over time, insulin spikes, in response to sugar and grain consumption, lead to insulin resistance and then ultimately, type 2 diabetes. As I stated earlier, insulin resistance can assist in the conversion of testosterone to estrogen. Once this occurs, your blood sugar is too high and insulin is no longer doing its job; testosterone bottoms out. Insulin effectively lowers the amount of testosterone you produce. Gluten, a protein found in wheat, barley and rye, disrupts the endocrine system in the body. Additionally, its interference with vitamin and mineral absorption can further lead to improper testosterone functioning. Gluten becomes a non-issue when all grains are removed from the diet.
Get Enough Sleep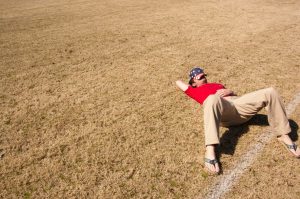 Research has shown that a lack of sleep and low T go together; oftentimes not knowing which is causing the other. Studies have shown that sleep apnea, a reduction in sleep hours and other sleep disturbances lead to a decrease in testosterone levels. When you're getting adequate amounts of sleep, testosterone is being replenished and cortisol is held at bay. This allows for normal levels to be maintained. As men age, a close correlation has been discovered between the amount of diminishing sleep due to an increase in urination during the night, etc., and a decrease in testosterone levels. Low T should be considered as a possible cause of the frequently cited symptom of fatigue in men.
Avoid Excessive Alcohol and Drug Use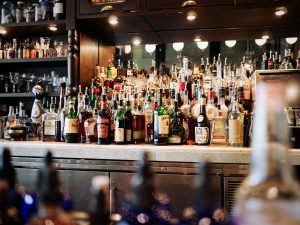 I know, excessive is a relative term. According to your body, two to four or more alcohol drinks a day has been shown to have negative effects on your testosterone levels. It begins to provide the trifecta in blocking testosterone production by reducing Leydig cell production (cells that produce testosterone in the testicles) and creating cortisol and estrogen. Over the long haul, that can be devastating to your manhood. Most recreational drugs (cocaine, marijuana, recreational opiates – heroin and methadone, etc.) and several prescription medications (opiates found in prescription medications, beta-blockers, statins, alpha-blockers, ED medications, etc.) can also adversely affect testosterone output. However, this does not mean that you stop taking any medications without discussing it with your doctor first. A change in medication, dosage or treatment only by your doctor may have a more desirable effect on your testosterone levels.
Manage Your Stress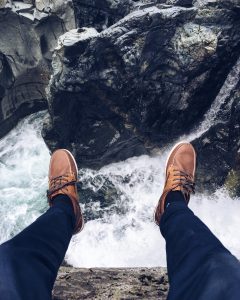 The stress hormone, cortisol has a suppressing effect on testosterone. Both cortisol and testosterone require cholesterol to be synthesized. If cortisol is snatching the available cholesterol for this process, less will be available for testosterone production. Since stress and low T share many of the same symptoms: impaired sleep patterns, lethargy, low sex drive, depression and moodiness; it is important to address your stress which will in effect alleviate some of your low T symptoms. To decrease your stress 1) exercise on a regular basis; 2) meditate and perform relaxation techniques; 3) take a warm bath at night; 4) get a regular massage; 5) get together with friends and laugh.
Important Testosterone-Generating Foods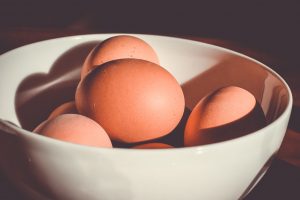 As you might imagine, if lifestyle behaviors affect the production of testosterone, certain foods must do so also. This list includes foods that should be on everyone's grocery list because they are nutritional powerhouses. Whenever possible, choose organic, grass-fed, wild-caught, and pasture-raised when purchasing produce, meat, fish and poultry products. One important thing to remember is avoiding foods high in phytoestrogens (soy based foods) is critical in elevating testosterone levels.
Pasture-Raised Eggs – The saturated fat, vitamin D, cholesterol, protein and omega-3 fatty acids found in both the yolk and egg white make eggs a testosterone producing dynamo.
Organic Cabbage – A phytochemical in cabbage called indole-3-carbinol, causes a reduction in estrogen making testosterone more effective.
Organic Asparagus – Not only does asparagus have aphrodisiac effects, its folic acid, potassium and vitamin E contents generate testosterone production.
Raw Organic Garlic – Garlic has shown to lower cortisol levels and increase testosterone production.
Oysters – Zinc is critical for testosterone production and oysters have their fair share of it.
Organic Spinach – This vitamin C and E containing, estrogen-lowering, magnesium-loaded highflier, has much to offer for overall health as well as a testosterone boost.
Wild-Caught Salmon – This omega-3 rich, magnesium heavy weight, helps strengthen testosterone levels by lowering SHBG which weakens testosterone.
Coconuts – The once demonized saturated fat make coconuts heroic in elevating testosterone levels.
Avocados – The nutrition found in avocados is nothing short of legendary. Its monounsaturated fat, omega-3 and vitamins A, B, C, D, E, K content, makes this epic nutrition profile more than capable of increasing the lowest of testosterone levels. Note: It isn't as important to eat organic avocados due to the difficulty of pesticides and insecticides to penetrate avocados thick skin.
Wild-Caught Tuna – If the vitamin D found in tuna fish doesn't raise your testosterone to historic levels, the zinc in it certainly will.
Organic Pumpkin seeds – Once again zinc is flexing its muscle in the form of testosterone producing pumpkin seeds.
Although these testosterone booster recommendations will help you revitalize your manhood, none of them work independently of one another. The more you engage in at the same time, the greater the effect. So, regularly engaging in these healthy behaviors will lead to not only an overall sense of health and wellbeing, but will keep you looking and feeling young.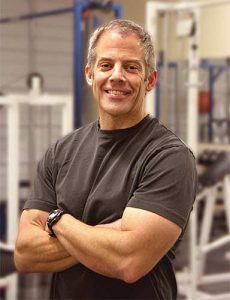 Disclaimer: The purpose of this article is to share Rusty Gregory's experience, education and research on the topic at hand. The contents of this article are the opinions of Mr. Gregory and should not be used for medical advice, diagnosis or treatment. Consult with your licensed physician or health care provider about your specific health needs. Be smart with the lifestyle choices you make and all of your health-related decisions.