After completing my master's degree in kinesiology at the University of Michigan in 1991, I began my work as a personal fitness trainer to help people of all walks of life; athletes, the elderly, the chronically ill, the apparently healthy and to countless others who have any one or more physical ailments. My ability to rehab and accommodate certain physical disorders through proper exercise technique and prescription has become my forte. My clients, who range in age from high school students to 91 years of age, provide me with as much learning as I impart on them. I am able to give back through this constant teaching and learning mode of training.
My curiosity of human behavior has fueled my love for helping others improve their health. Questions such as, "Why do people continue to destroy themselves through the practice of unhealthy behaviors?" and "Why aren't people more open to new healthy practice when their old ones aren't working?" are only a couple of queries I address regularly. These challenges to behavioral change stoke the fire to my desire to grow through education and experience to help all of my clients succeed with reaching their optimal health.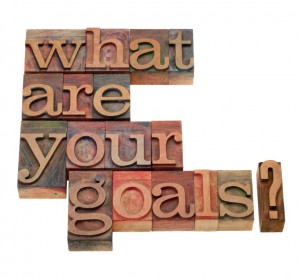 Prior to your first workout, the two of us will sit down and discuss your goals, health considerations, exercise history and current dietary intake. The consultation will also serve as a time where you can meet me, tour the gym and determine whether or not we will be a good match. We will schedule your weekly workout plan at this time. Generally speaking, most people will see significant benefit from training twice a week. This, of course, assumes that you are practicing the healthy behaviors that are set out in your plan.
The "anatomy" of a typical workout is an hour long and consists of a 5-10 minute warm-up, 10-15 minutes of core work, 30-40 minutes of training the entire body and then 5-10 minutes of stretching. This format provides a comprehensive workout in which the whole body is worked. This layout is slightly altered to meet specific needs that may fall outside of this format. Ultimately, the individualization of the program design is what determines the format of each person's individual workout.
One eighty-year-old client of mine is currently bench pressing a 1 RM (repetition maximum) of 185-lbs. Five years ago he wanted to set the US record for a 1RM in his age group. At this point there is no desire to compete at a sanctioned meet to set the record. He is content on looking and feeling his best.
Another one of my clients is a sixty-eight-year-old breast cancer survivor. Her attention to the details of her diet and exercise program has helped keep her cancer in remission. She recently spoke of the many compliments that she received at her 50th high school reunion by former classmates. These and other kind words from family and friends have helped strengthen her self-esteem.
The workout that I will take you through will start off very light. We will begin significantly lower in intensity in which you are capable of performing in order for you to develop proper exercise technique and full understanding of how your body works. Once you are at a comfortable level with this we will begin increasing the intensity of the workouts. This is the safest and most effective way to help you reach your goals and become your BEST SELF!
You should expect to feel a sense of energy and vigor after your workouts. This may include a low grade stiffness and soreness. It will simply be your body's way of telling you that you did something that it is not accustomed to.

Many people entering the gym for the first time are nervous and fearful of the unknown. Because I will guide you through each and every workout, there is no reason to be overwhelmed with the process … that's my job! Another fear others have about fitness centers is working out in front of other people. Those worries are put to rest in my stress-free personal fitness training studio where there are never more than 5 or 6 people working out at any given time.
The most important characteristic needed to reach your optimal health is commitment. The level of success that my clients realize is completely dependent upon their level of commitment; the higher the commitment, the greater the success! Although it is tough to maintain a high level of commitment at all times, everyone is capable of pushing through and eliminating distractions along the way; actually, it becomes a true test of your mental toughness at times. It is through grit and determination that optimal health becomes a reality. I will educate, encourage and motivate you to reach this level if you bring the commitment needed to the table.
I train all of my clients in a small, non-intimidating personal fitness training studio. This relaxed environment creates a non-competitive and less-crowded atmosphere. Most people prefer this setting to the annoying long lines to use the equipment and other delays found in fitness centers.
One of the most important elements to committing to reach your BEST SELF is the goal-setting process. A high level of willingness and readiness to change current unhealthy lifestyles is essential for success. A more in-depth approach to this process will be taken with the Wellness Coach Program. See Wellness Coach Page for more information.
Getting started is as simple as calling or emailing me to set up a consultation appointment. There are no long-term contracts or commitments outside of the commitment you make to yourself to change your unhealthy behaviors to healthy ones. It is a pay-as-you-go system with no monthly gym dues, just my hourly rate. I have a 12-hour cancellation policy in place to help "motivate" you to attend all workouts.

Austin Fitness Trainer Rusty Gregory helps Austin individuals become the best person they can be after an examination of their goals, obstacles and wellness. Click here to learn more....