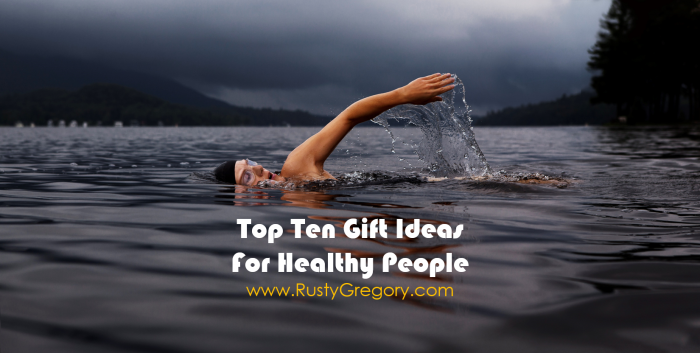 1.  Vegetable Spiralizer
This versatile tool will help you replace your gluten-filled pasta into healthy, delicious vegetable noodles. You won't feel deprived with this tasty alternative. This is sure to delight your friends and family.
Fitbit Charge
This fitness buddy will motivate you to exercise on days when you may be dragging. It's fun and rewarding to see your step count climb daily. You will benefit from wearing this every day.
Waterpik Aquarius Water Flosser
Oral health directly impacts our overall health. This water flosser removes plaque, improves gum health and cleans deeper than regular flossing. You owe it to yourself to add this to your daily routine.
Himalayan Salt Lamp
This lamp emits a soft warm glow and purifies the air of smoke, dander, pollen and other pollutants. Add beauty to your room and improve the quality of air with this product.
SpaRoom Aromamist Ultrasonic Essential Oil Diffuser
Use your favorite essential oils in lieu of toxic chemical air fresheners and candles with this aroma therapeutic diffuser. Essential oils have healing benefits in addition to making your room smell wonderful.
Berkey Water Filter
Enjoy the pure taste of water produced through this highly filtered container. Easy for everyday use and reduces your chemical intake that you would normally consume with regular tap water and bottled water. Water never tasted so good.
Vitamix
The Vitamix is a high powered blender with multiple settings designed to create the ultimate concoction. Its versatility lends itself to delicious smoothies, soups and much, much more. The Vitamix cookbook allows for many tasty recipes.
The Paleo Cure
Author Chris Kresser's health-promoting program uses the Paleo diet to lead people to their best health. His approach focuses on diet, physical activity, improved sleep habits and learning to derive more pleasure out of life. Kresser helps you develop a plan that is specific to your individual needs. This is a must read for all who are serious about their health.
The Ketogenic Cookbook: Nutritious Low-Carb, High-Fat Paleo Meals to Heal Your Body
Are you looking for the ultimate cookbook to bring good health to you and yours? Author Jimmy Moore has put together a fantastic book full of low-carb, delicious recipes. He also discusses how a ketogenic diet can prevent certain chronic illnesses. This book will help you grow your understanding of what a "healthy diet" is all about.
Gaiam Beginner's Yoga Starter Kit
Yoga is a great way to manage stress, increase flexibility and strengthen muscles throughout your body. This all-in-one kit provides the essential tools to start a yoga program in your home or in a studio. This is a great form of exercise for all ages.
Let's Review Austin Personal Trainer Rusty Gregory's
Top 10 Gifts for Healthy People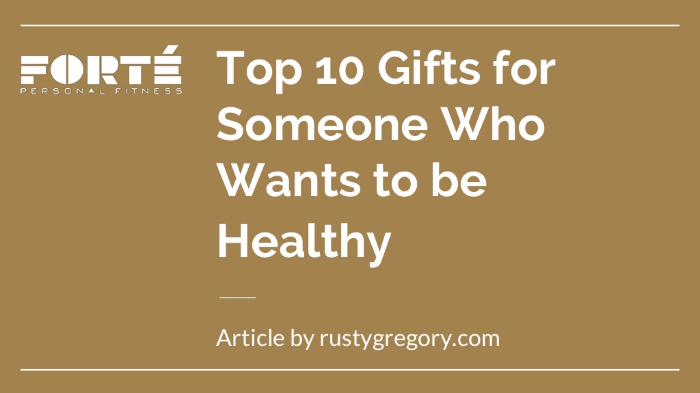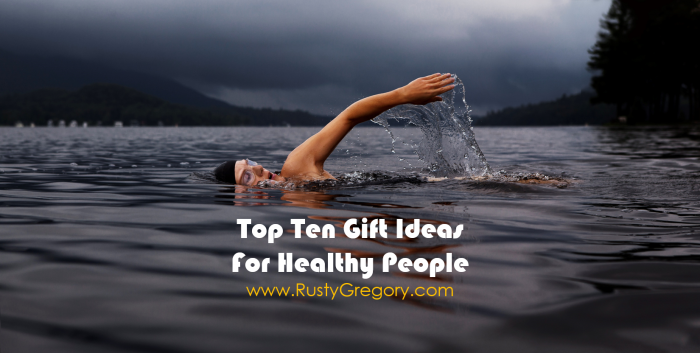 Top Ten Gifts For Healthy Friends and Family
Top Ten Gifts For Healthy Friends and Family are revealed by Austin Personal Trainer Rusty Gregory. click here to learn more...